Recharge in our Exciting Charlotte Restaurants
Be prepared for an exceptional dining experience at Sheraton Charlotte Hotel. Our selection of restaurants offer much more than traditional hotel fare, and are considered to be among the top restaurants in Charlotte, North Carolina. Savor expertly prepared steaks during a quiet dinner at the award-winning EVOkE, or celebrate a great day with drinks and games in our social club.Turn every gathering into a special event at our rooftop lounge, where you can listen to music and take in some of the best views of the city. No matter what mood you are in, you'll find just the right choice among our Uptown Charlotte restaurants.
Social Bar & Kitchen
Social Bar & Kitchen focuses on connecting those at the table, creating a sense of community among clients and colleagues while sharing small plates of seasonal menu items. The casually chic atmosphere of this Uptown Charlotte restaurant is the perfect spot to fuel up with breakfast before a busy day, or to grab a quick lunch with colleagues in between meetings. At the end of the day, pull up a stool at the bar for a cocktail or wind down with a delicious dinner or late night treat in one of our comfortable banquettes.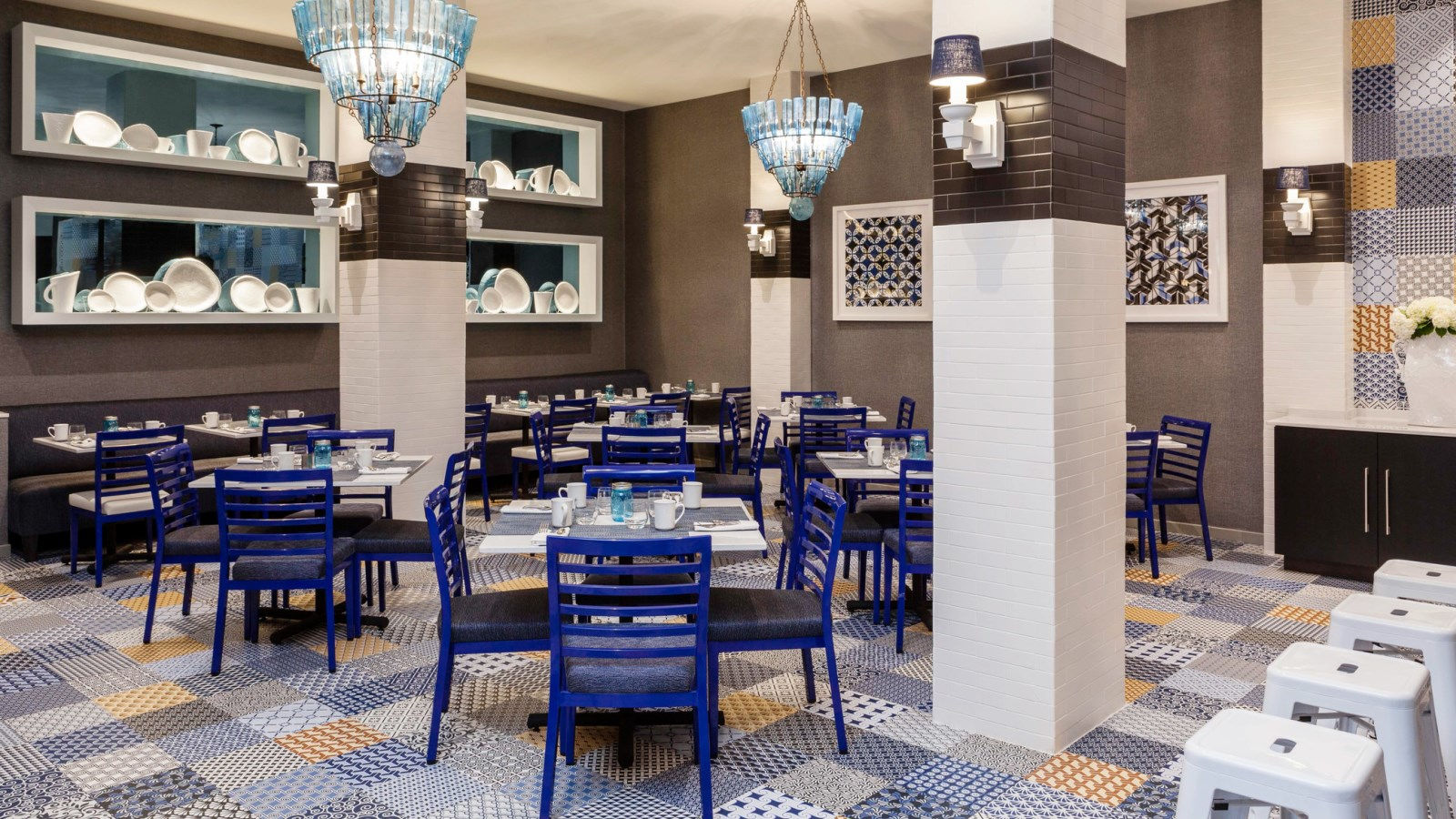 EVOkE
While you may expect a steakhouse restaurant, you'll soon discover that EVOkE is truly anything but expected. Our award-winning restaurant features a diverse menu of aged steaks, homemade pastas and fresh fish, infused with new flavor twists and local seasonal ingredients, full of creativity and style. To complement your meal, select a wine or sparkling drink from our extensive selection, or indulge in one our 40 craft whiskeys.
City Lights Rooftop Bar
Spend an unforgettable evening at City Lights Rooftop Bar, which boasts the best views of The Queen City skyline from the hightest rooftop bar in Charlotte. The incredible 360 degree view is the perfect accompaniment for our exciting drinks and dining menu. Recline on inviting couches as you catch up with friends, or take a seat at the bar. Of course, once the DJ of the evening starts spinning the music, you'll be on your feet dancing the night away. Check our website frequently to be up to date on the fantastic special events that take place at our spectacular Charlotte restaurant.
Craft City Social Club
The party never ends at Craft City Social Club. Bridging the gap between outdoor poolscape and indoor adult playground, Craft City is the only poolside social club in Charlotte. This fun-filled, relaxed destination offers private cabana rentals every day of the week, as well as a complimentary game area including billiards, darts, fuse ball, life-sized Jenga and shuffleboard. This bathing-suit-friendly (yet not required) restaurant facilitates the opportunity to meet and mingle while enjoying an exceptional food and beverage experience.